Empowering business with ads on the move
Without a doubt, Singapore's bustling economy and a population that is eager to support brands that leave a mark on their memories visually, make it the ideal place for car advertisements. Not to mention the leverages that can be made with numerous traffic lights that regularly cause cars and pedestrians to stop at intervals; the traffic jams that leave passengers staring at other vehicles around them; and an obviously dense vehicle population.
It was this reality that drove the founders of Movo Advertisers to take advantage of. They thought, with thousands of Singaporeans seeing hundreds of cars everyday stop or pass by their line of sight, cars have become a better place to feature branded ads because they are easily visible and their mobility can take those advertisements in different directions or districts. Compared to a static billboard, putting a brand's ad on a car increases the chances of an ad reaching more people in more places in a day.
The only problem left for the founders of Movo Advertisers now is how to make it easier for businesses to reach them and be a part of their groundbreaking strategy of putting ads on cars for more marketing mileage. Good for them for coming to The Verticals and entrusting our web application development team to turn their vision into reality.
The Verticals' solution to Movo's problem
A well-designed website – First, the Web Application Development team from The Verticals ensured that Movo's application features and their differentiation from other agencies are housed and displayed in a website that is organized with all contents directing the customer straight to the solution they are looking for.
User-friendly booking interface – The web application that our developers have designed for Movo Advertisers has made it easy for customers to navigate through the processes of signing up for a plan and choosing the car they want to put their ads on. The dev team went with a simple user interface which makes customers feel like they are shopping advertising spots or cars from the website. The web application was literally developed to make the signup and selection process hassle-free and no-fuss.
Streamlined payments system – Movo Advertisers have asked the web app development team from The Verticals to include a way for their clients to conveniently pay. Our expert developers have integrated a secure and streamlined payment system within the Movo Advertisers website. This only adds on to the user-friendly experience that we have already provided from the moment clients open up the company website.
Movo Advertisers Web App
By working with The Verticals, Movo Advertisers have turned their business idea into reality with positive results!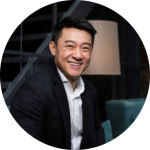 "We saw an opportunity in the way cars and pedestrians of Singapore go about their daily lives. Thanks to our company's web application developed by The Verticals, we have given companies, who are trying to make their way into the hearts and minds of Singaporeans, an avenue to showcase their branding and message to thousands of people everyday."

– Movo Advertisers' CEO